The March Madness blog competition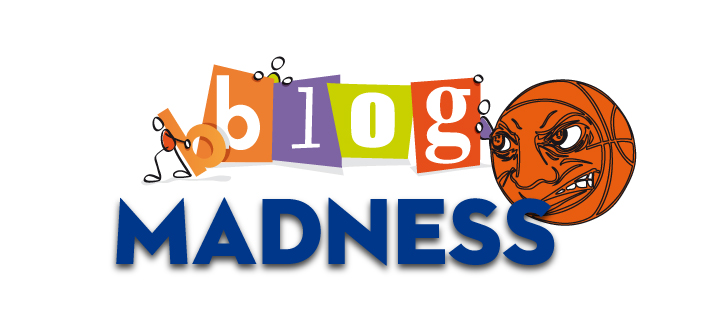 In an effort of good fun and competition we are asking for your participation and join us for our 1st Annual March Madness Blog Competition.   We want to encourage the participation of your content creation and growth of your business by holding a competition in March — during the same time period as the NCAA Men's Basketball March Madness Tournament.  If you're not aware of what March Madness is — It's simply a college competition amongst all the schools — 68 schools to be exact that compete with each other in a one game elimination tournament to name the best college basketball team that year.   It's an extremely competitive tournament that has lots of heartbreak and drama but most importantly the recognition of being #1.
Our Blog Madness  Tournament is the competition amongst all our clients and our office to compete on who can produce the highest number of quality blog articles during the course of the tournament.    We want to promote the grow of your business and in doing so we are going to award prizes at the end of the tournament to those who participated in our tournament.   We are going to outline some simple rules to the tournament for the articles of information to qualify.
Blog Madness Rules and Requirements
In order for your articles to count during the month of March in our Blog Madness you must follow these rules as outlined:
Article must at least contain 300 words.    (Not including quoted information from other sources).  The article topic is open (open house, new listing, new construction, real estate news) — But please no copy and paste article. If you copy and paste you will be disqualified.
The Article has to have been created during the tournament.   March 18th thru April 7th 2014.
The article has to be submitted and shared to at least one social media website.
The article has to be part of your Website.  (Your blog).
Blog Madness Tournament Elimination Rules and Deadlines
Since March madness requires that certain teams get eliminated from competition, we are also going to enforce the rules as well and eliminate customers from advancing during our tournament.     If you don't meet the requirements by a certain date then you will be eliminated from the competition.   So, please pay attention to these important dates:
Tournament Starts March 18th 2014  by the dates indicated below you must have at least a minimum amount of articles as indicated below to continue in the tournament.  The deadlines is Midnight of the day indicated below to get in your submissions.
March 21st – Must have at least (2) Article.
March 26th – Must have at least (5) Articles.
March 29th – Must have at least (8) Articles.
April 2nd – Must have at least (12) Articles.
April 6th – Must have at least (15) Articles.
There is a total of 20 DAYS in which you have to do at least 15 Articles to be in the championship round.   The championship round which we think few will make it to, will be the day we will judge the competition and determine who made the biggest effort to increase the wealth of their own website by providing good quality articles and did as the rules indicated.
Awards for the Blog Madness
So for your efforts and encouragement of participating with us during our March Blog Madness we are going to awards some gifts to the individuals who participated.
The awards are described below based on placement:
First Place will receive a FREE Building Website (hosting fees not included).
2nd Place will get 50% off hosting fees for 6 months.
3rd Place will receive a brand spanking new 7″ Android Nexus Tablet.